"Water With harpist, Michael Johnson"

On Sunday 23rd of February 2020 at 2pm.
Michael returns to Dromkeen in a concert of music inspired by the ebb and flow of the natural world. A celebration of how water replenishes and nourishes us.
Michael Johnson presents a rich uplifting musical journey through the portals of the harp drawn from his experience as resident harpist and composer from the Royal Botanic Gardens Melbourne .
https://www.trybooking.com/BHVGW
---
Gungwanhurr Weavers Workshop
'Gungwanhurr Weavers Create an Ancient and Sacred Space at Dromkeen'
Dromkeen Homestead, will host a once in a lifetime opportunity for a small group of women, to share in an afternoon of weaving with 6 Yolngu indigenous women. The Yolngu women will be travelling down from the Gunyangara Community and the Laynhapuy Homelands in North East Arnhem Land NT. Funds from the event will sponsor the weavers and any profits will be donated to the Indigenous Literacy Foundation of Australia.
On Saturday 14 March 2020 at 1:00pm
---
Litfest – "Our World, Our Stories"
28th of March
For more information and tickets
---
Memories and Nostalgia with Watercolour Pencils at Dromkeen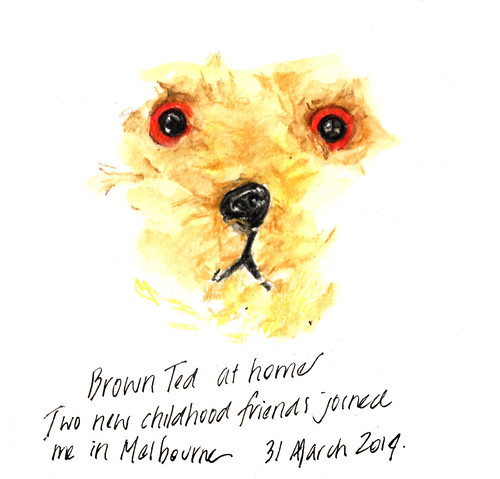 Alissa is a sketchbook journal artist who loves sketching everyday events, objects and travels in her life. She is also part of a global Urban Sketchers movement. Join Alissa at Dromkeen for a 3 hour workshop and explore sketching with watercolour pencils to record those special memories that are unique to you and your family. Learn sketching tips and techniques along the way.
On Saturday 21 March 2020 at 1:00pm
---
Sketching Kits for Workshops with Alissa

You may purchase a sketching kit for your workshops with Alissa and collect them at the start of the workshop. Sketching kits includes watercolour pencils, waterbrush, pen, watercolour sketchbook.
Between Saturday 16 November 2019 1:00 PM and Saturday 21 March 2020 1:00 AM
---
Sand Sculptures
For more information and Ticket sales follow the link below
https://sandartgallery.com.au/home
---
Storytime for Children
1st Saturday of every month
Historical Tours
Dromkeen tours of the homestead are available by appointment for groups. The tour includes a short media presentation, a walk around the gardens and a tour of the Homestead. Special packages can include lunch or morning/afternoon tea with a tour. A minumum of 20 people is required.